Import from S3 Presigned URL
To import from S3 using a pre-signed URL, simply visit your S3 console and select the bucket containing the file you want to import. In the bucket, select the check box next to the bucket, then choose 'Actions' and 'Share with presigned URL.' On the next screen, enter the amount of time (minutes or hours) you would like the link to be accessible. Next click the orange 'Create presigned URL' button. You will be taken back to your S3 bucket and the presigned URL will automatically copied to your clipboard.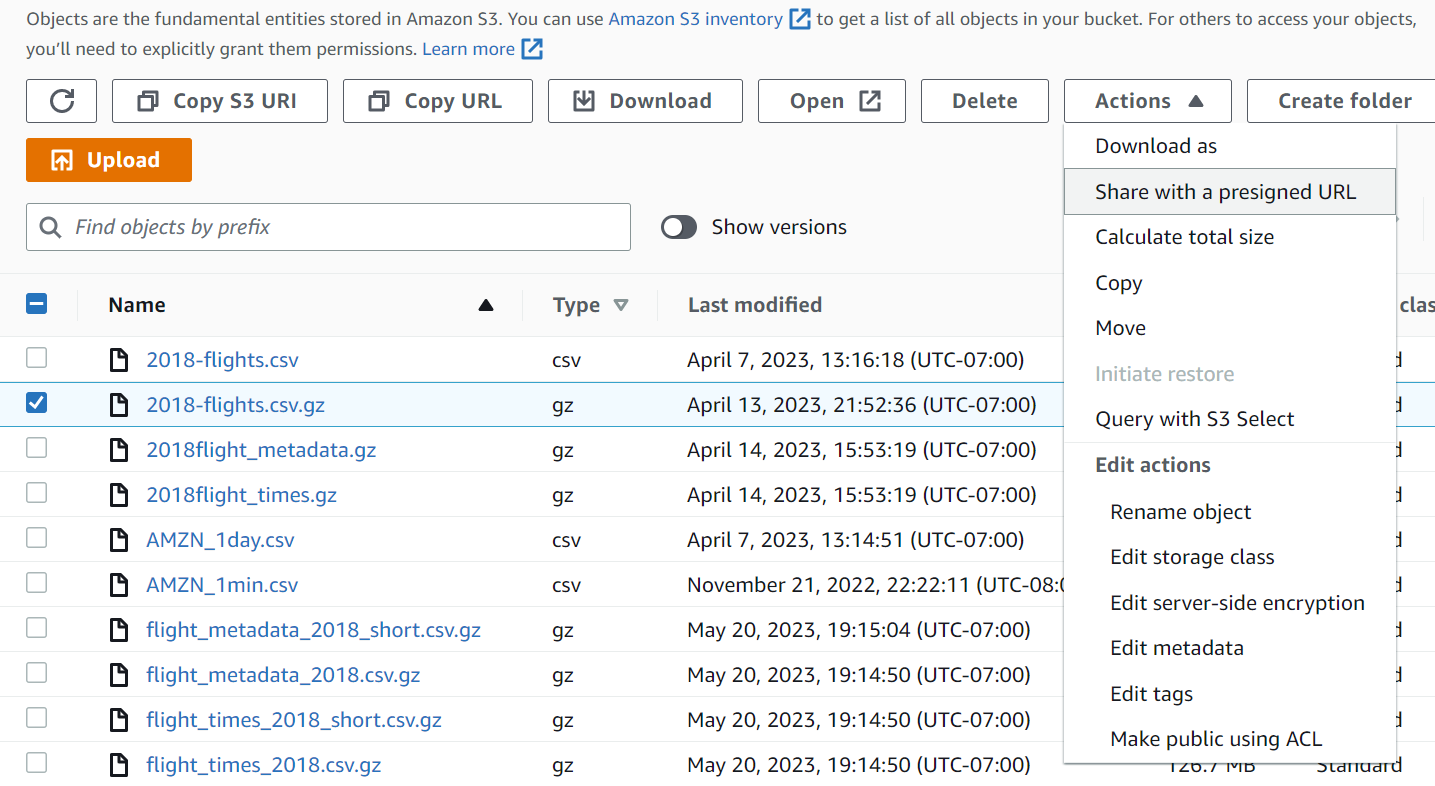 Now go to Row Zero, click on Data > Import > Import from URL, paste your presigned URL into the text box and click 'Import.'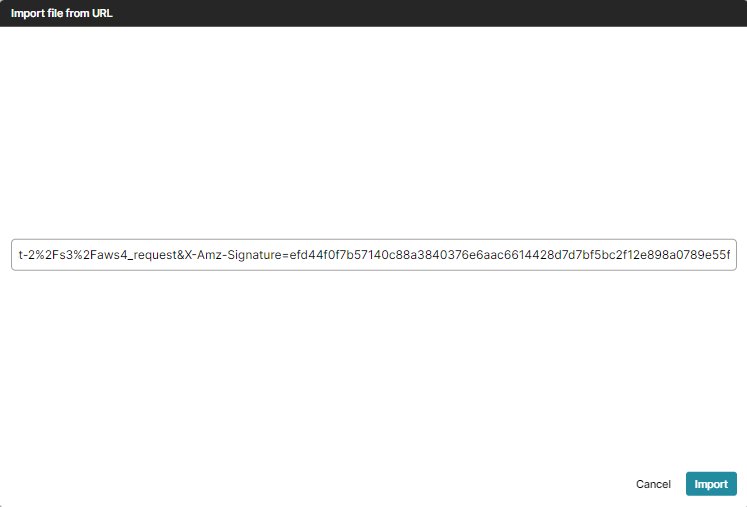 Browse S3 directly from the spreadsheet
For users who are regularly exploring and analyzing S3 a more efficient option is to connect a S3 directly to Row Zero. Once complete, the connected S3 bucket will display in the Row Zero Data Import window, making it easy to browse and select a file to import into the spreadsheet.
There are 3 main steps to connect a S3 bucket and instructions can be found in our 'Connect S3 Bucket to Spreadsheet for Data Analysis.'
Click the Row Zero 'Connect Bucket' tab
Create an IAM role
Import Data